I've been meditating a lot lately.
There is so much going on in the sky and around the world, that I've found I need to center and quiet my mind. The full moon on 12/12 at 12:12 EST is going to be particularly powerful for setting intentions and completions. Every ending is a beginning, and a full moon is the ending. It's the period on the sentence.
Food
My neighbor is a sickly person and someone was knocking loudly on her door for a while. I was worried that perhaps she had passed away or something, but it was a church bringing her food. She was battling another migraine headache and they were pretty insensitive to her by banging away. Not to mention disturbing all the neighbors!
They asked if I wanted some food too, and I said yes.
That was a mistake.
There was literally nothing on the plates that I could eat. If you look at my allowed foods list, you will notice that anything that looks like pizza is on the "Avoid" side. Same with spinach dip and candy.
Really? Nothing?
Nothing.
Of course, I ate the pizza. And I paid for it. I knew I shouldn't eat it, but it smelled so good! The temptation was hard to resist, and I caved. Later, I tried a piece of candy, and it had peanut butter in it. So, yeah. I had problems overnight.
I guess I need to grow a backbone about food and get disciplined.
There is another church-delivered meal today. This one comes with Christmas presents!
---
On another note
I wrote a story!
It's a little spoken piece that's a portrait of a place. It includes history, traditions, vernacular, and attitude. It reminds me of one of the southern gentlemen at the storytelling festivals. I'm editing it.
Good thing I'm still editing, I guess. I'm going on month-3 with no ink for the printer. This sucks rotten eggs.
I tried to refill the ink cartridges, no go. I bought some remanufactured cartridges, even worse. They were a complete disaster!
I got my credit card paid down enough so that I can use it to buy some regular, Epson ink from Office Depot. I hope to get there in the next couple of days and get some ink!
Reading:
I just finished the book "Cherokee Stories of the Turtle Island Liars Club" by Chris Teuton. It taught me a lot about how to write the spoken works I have so that they can be performed. And I learned a lot about the Cherokee worldview, which has similarities to mine.
I'll finish "Children Into Swans" by Jan Beveridge by Tuesday. A thoughtful look at fairy tales and world-wide similarities of how they are constructed. Not that a fairy tale is truly constructed. I believe that many of them are based on even older tales and are simplified to appeal to young people. I can see some of the themes I was looking for in the tales better for reading this book.
Watching:
I watched the newest version of Hamlet last night, with Patrick Stewart in the role of Claudius. This is the first time I've enjoyed watching Hamlet and understood everything that was going on in the play. Very well done! I recommend it.
I also watched Bury My Heart at Wounded Knee for the first time. The movie told me a lot of what I already knew. I guess I'm different in that I am curious about cultures other than my own and that I've taken opportunities to learn about them. Still, it was interesting to see things from a Native American perspective. Kind of like seeing what slavery was like from an African-American perspective.
Yeah, European colonialism sucks. We can change the future by knowing the past. Hopefully, we won't have to repeat Fascism and Totalitarianism again. I think we "get" what's so bad about colonialism, now.
---
And…
My Moringa seeds finally arrived! I put 10 seeds in to germinate and have one already sprouting. Then, I found out there's a dwarf variety available at Baker Creek, so I ordered some of those.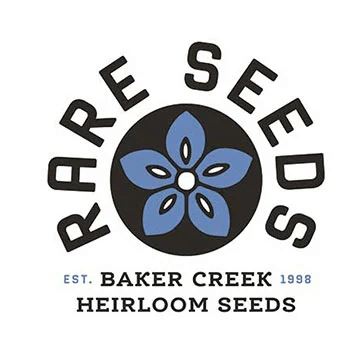 I also ordered a computer cable from Amazon so I can reach the printer without having to put my computer right next to it.
I have another order at Amazon waiting for me to pay for it. It's for a rolling pin, so I can make crackers. Crackers are one thing I really miss and I have about a dozen recipes for them that I can make and can't buy that will work for me with my food allergies.
If someone wants to help me with an Amazon gift, I'll take it. E-cards are fine for them (electronic gift cards).
**I have no affiliate relationship with Baker Creek Seeds or Rareseeds.com.